I was walking in the Kanyon Mall; while I was trying to go to the meeting place on time,  I was thinking the questions I will ask to Ms. Işıl. For a moment I saw a nice, well-dressed  lady with blue pants and a t-shirt. The people who know me very well that I am not a careful about what is happening around me; even if my husband goes by me , I do not notice him! However, somehow this lady aroused my attention. After that distracting moment, I started to walk faster and continue to think about the meeting.
When I walked in to Le Pain, someone called me Ms. Aylin and I looked towards her. There she was, the nice, well-dressed lady. She was Ms. Işıl! What a coincidence, the uncouncious me knew the person I will meet before councious me!
The founder of Humanist Authors Agency Menekşe Polatcan Serbest wanted to introduce me to Işıl Taysever. Every acquaintance, every conversation takes me to a different story. In fact I knew Işıl Taysever as an trainer, I did not have a chance to actually meet her.
She is a free spirit and a self-confident woman who has some principles. As you know her, you realize that there is something about her ,not just because of her inteligence or attitudes, she also has secret fun ve interesting character.
At first, we shared our own stories . She told me;
"Iwas talking pretentiously until 40, after 40 I relized that I haven't done any of those things that I talked about."
Yes a funny 40+ story.
A young woman with a brilliant educational background, graduated from ODTÜ Business Administration, worked for many years in public and private banks. Then she pursued to the answer of the question"This is not for me, what do I want to do?" as 'The Free Girl', then married ,worked as an trainer for many years,the again  divorced and went back to her independent life as an consultant.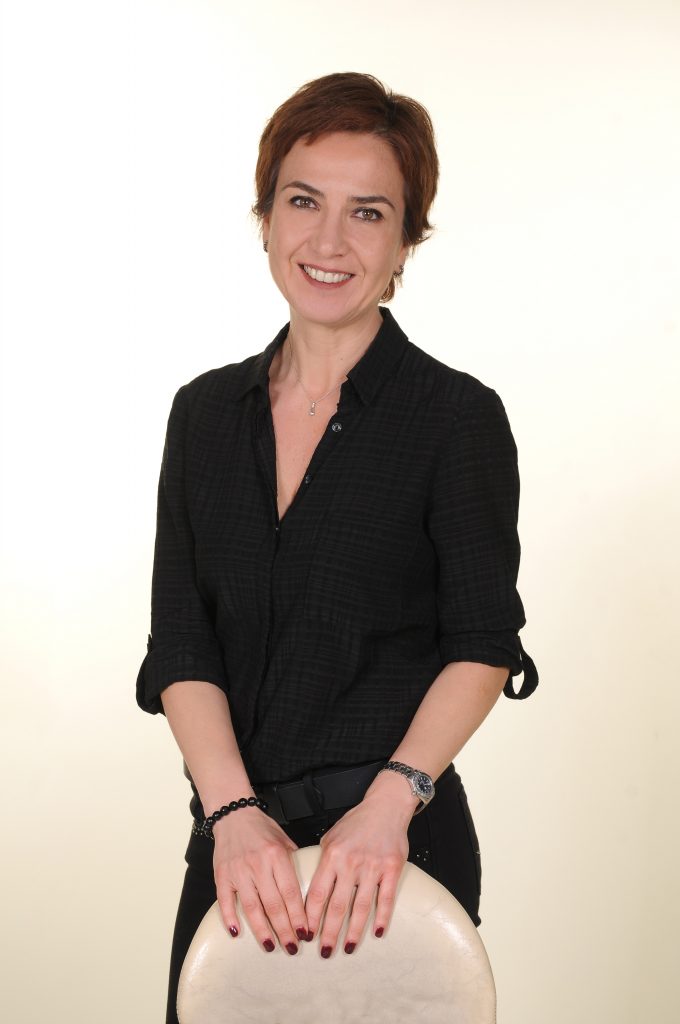 I asked:.
"As an trainer, who is your target audience? Which issue can we identify you with?"
Işıl Taysever: I focus on Social Capital and Networking.I am working on networking within the organization. The greatest wealth of people is not money.Social environment is wealth. When we say social environment, we immediately understand the close realtionships we have, friends, family etc. In business, however, wider and weaker networks are more important. In diffucult times, not just your close friends or your family, but also the people that you are not very close with can support you. We feel safe with our close friends and family. However, Emotional intimacy and similariy brings limitations.Similarity-based intimacy and networking give you limits, not wealth. On the other hand, weak connections, that is, new relationships that you build in the broader field, give you more opportunities.
According to the World Bank, income is rising in a climate where confidence increases. The business world is now shaped by partnership and collaboration. All the big innovations come out through networking. Horizontal and wide, differentiated relationships are becoming more important. Organizations have different functions touching each other so they can understand each other and develop new solutions to problems. For this reason, business manners in organizations are changing. The walls are collapsing, tables are disappearing. Accessibility and movement come to the forefront. Network era brings honesty. Everything is transparent, it is not so easy to hide something. The digital world  socializes people regardless of distance.
ASO's Journal:  What should leaders do for networking in their organizations? Are there any basic rules for this?
Işıl Taysever: There are more than a hundred behaviour improvement proposals; but I tried to sum up those in 5 basic habits. By getting these 5 basic habits, you can build much more productive relationships in business life. These habits are:
Take action. standing, moving and working are magical. Mobility and communication increase creativity. Mobility promotes positive communication. It can be much more convincing even if you have a small  chat with someone while standing.
Be a social yea-sayer.Be close to people, make eye contact, respond to the greetings. Use body language effectively.
Establish a network dialogue.Develop skills that enables you to talk in spesific key points.Talk about familiar, general subjects.
Say what you need. Inform people about what you need, and request.
Resume the relationship. Continue dialogue with new links, follow.
ASO's Journal: In which areas do organizations need networking training?
Işıl Taysever: Networking training are beneficial for  finding new clients, finding funding and resources for the project, helping beginners about networking as a professional social skill.
ASO'nun Güncesi: Why do women in business life less effective than men about networking ?
Işıl Taysever: In fact, women are naturally superior to men in their ability to relate and connect, but women are emotional when it comes to relationships , and they want to really like the person. However, networking does not require liking and emotionality. Networking does not require emotions, it requires benefit. Also, similarity brings competetion. That is why women need to focus more on differences and create more benefit-based relationships rather then an emotional relationship.
ASO's Journal: Are good networkers good storytellers at the same time?
Işıl Taysever: Networkers embody the story. Let's give an example. ""We had a lot of fun last night on my friend's birthday." A good networker share this information as following;
"We had a lot of fun last night on the birthday  party of Burcu who is a friend of mine from METU 92 graduates. The birthday was is Bebek, … Cafe."We can call it chatting with hashtags (#) . By addressing, it will be possible to find areas that will enrich communication and  chat.As the conversation continues, connections are being established.
Ms. Işıl knows the drill. Our conversation was rich and diverse. I wanted to share Ms. Işıl's story and also some practical and benefical information about networking.
For information you can contact to Humanist Authors Agency.
https://www.humanistauthors.com/